Product is added to your cart.
Product is added to your cart.
Why buy from us?
Worldwide Express Delivery

Ordered before 20:00, shipped today*

All products are hand picked and shipped from our own warehouse

Excellent advice from our well-trained specialists
Tinted Day Protection Duo
Mix this incredible set and create the perfect tinted day cream.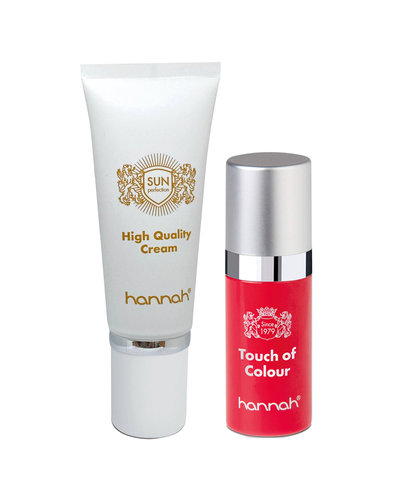 Skin Superb Balm Easy Matching Nutrition Blemish Balm 50ml
A light, tinted day cream that nourishes the skin and camouflages minor imperfections.
812 Radiance Skincare Foundation 30ml 50-Doré-Foncé
A nourishing and moisturizing foundation with a radiant finish.
Skin Secret Cream Tint SPF25 Seamlessly 04
Skin care combines with make-up for a smooth, healthy and radiant finish.
810 Youthful Perfection Skincare Foundation 30ml 10-Beige-Clair
A nurturing foundation for a youthful look.