All products are added to your cart.
Why buy from us?
Worldwide Express Delivery

On weekdays ordered before 22:00, shipped today

All products are hand picked and shipped from our own warehouse

Excellent advice from our well-trained specialists
Moisty Seaweed 24 Benefits Instant Cure 200ml
A leave in cure containing 24 benefits, easy an quickly in use.
Moisty Seaweed Out Of Sea Messy Texturizer 200ml
An oil-free texturizer for a tousled beach look.
Moisty Seaweed Deep Hydrating Hair Bath 250ml
Shampoo specially developed to care for normal, slightly to very dehydrated hair.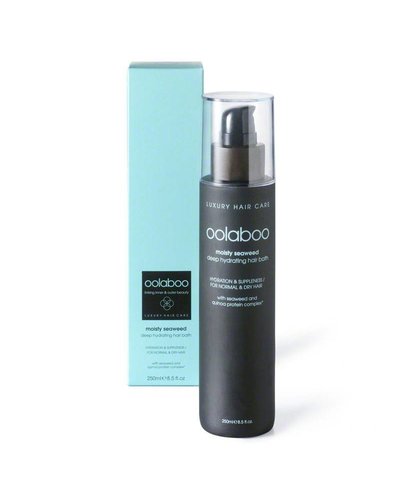 Moisty Seaweed Hydra Shaping Hair Jelly 100ml
A hydrogel to style and care for all hair types. Very suitable for dry or dehydrated hair.
Moisty Seaweed Intense Hydrating Algae Mask 100ml
An intensely hydrating hair mask to care for slightly to very dehydrated hair.
Moisty Seaweed Manipulating Sea Salt Sludge 100ml
A sea salt-enriched paste for creating casual locks and accentuating fantastic, chaotic forms.