All products are added to your cart.
Why buy from us?
Worldwide Express Delivery

On weekdays ordered before 22:00, shipped today

All products are hand picked and shipped from our own warehouse

Excellent advice from our well-trained specialists
Beautiful Sleeper Anti-Age Set
This very luxurious Anti-Age Set reactivates your skin day and night.
-11%
Blushy Truffle Anti-Aging Duo
Nourish, protect & cleanse your hair to perfection with this delicious scented set.
-9%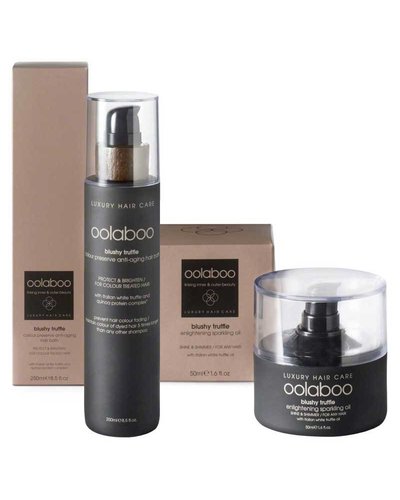 -24%
Skin Superb Bronzer Starter Set
Drie eenvoudige tools voor een schitterende bronzen tan.
-15%
Super Foodies Rich Moisturizing Duo
Shampoo & Conditioner to care for normal, slightly to very dehydrated hair.
-11%
Truffle 40+ Indulgence Face Cream Duo
Duo of a very luxurious face cream containing extremely high-grade ingredients.
-10%