Product is added to your cart.
Product is added to your cart.
Why buy from us?
Worldwide Express Delivery

Ordered before 20:00, shipped today*

All products are hand picked and shipped from our own warehouse

Excellent advice from our well-trained specialists
Mii Bright Eyed Hydrogel Mask 60pcs
Mii Bright Eyed Hydrogel Mask 60pcs

0 reviews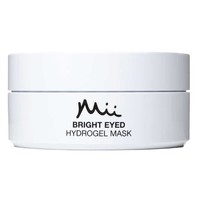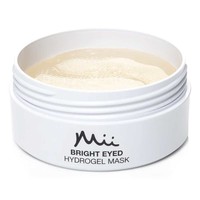 You can order these products after we have given you a one-time, no-obligation advice.
Fill in your details in the form below and we will contact you as soon as possible for advice without obligation.
If you don't have an account with us yet, create one. After the advice it is necessary to log in to order these products. Already access, please login.

0 reviews
Delivery time:
ready for delivery
Cooling eye masks that soothe, refresh and brighten the delicate skin around the eyes.
10217+ customers rate us with a 9,5
Free shipping within NL & BE
Worldwide Express Delivery
Free samples or gift handpicked just for you
Ordered before 20:00, shipped today*
0

+ customers rate us with a 9,5
Free shipping within NL & BE
Worldwide Express Delivery
Free samples or gift handpicked just for you
Ordered before 20:00, shipped today*
The cooling eye mask is perfect for brightening the look under the eyes.
Consisting of 60 refreshing patches, these specially formulated cooling eye masks work their magic in minutes, using hydrogel technology enriched with a trio of powerful natural ingredients that leave under-eye skin feeling smoother, more awake and rested with a healthy-looking complexion. illuminated glow.
Niacinamide softens fine lines, improves skin tone, restores radiance and brightens the appearance of dull skin and dark circles. Puffiness is soothed by the infusion of energizing caffeine, while sodium hyaluronate binds water to the skin and helps hydrate the eye area, leaving a fresh, radiant feeling.
The biodegradable patches are perfectly designed for optimal absorption and consist of a unique textured surface that adheres comfortably to the eye contour.
96% of the testers of this product say that the product instantly hydrates the skin on the first use. 98% agree that the eye contour looks smoother with a healthy glow from the first use. 96% say the product visibly reduces dark circles.
Advantages:
Soothes, revitalizes and revitalizes the under-eye area
The skin immediately feels hydrated, smoother and brighter
Biodegradable patches contain an embossed pattern to adhere seamlessly to the skin
Caffeine helps reduce puffiness under the eyes
Sodium hyaluronate binds moisture to the skin, leaving the skin feeling hydrated
Niacinamide improves skin tone and softens fine lines
Suitable for daily use
Contains 60 refreshing plasters
Lift the mask from the jar and gently smooth onto your clean, dry under-eye area.
For pre-makeup application, leave the mask on for 10 minutes.
For a more intense mask, leave the mask on for 20 minutes.
Remove and discard the mask, tapping any remaining serum into the skin as you go.
Apply morning or night, or whenever your eyes need to recharge.
For a more intense cooling boost, the hydrogel masks can be chilled in the refrigerator before use.
Caffeine
Sodium Hyaluronate
Niacinamide
Aqua, Glycerine, Niacinamide, Carrageen, Cafeïne, Ceratonia Siliqua (Johannesbrood) Gom, 1,2-Hexaandiol, Hydroxyacetofenon, Calciumchloride, Allantoïne, Chloorfenesine, Cyamopsis Tetragonoloba (Guar) Gom, Geur (Parfum), Polyglyceryl-10 Lauraat, Propaandiol , Natriumhyaluronaat, Sucrose, Cellulosegom, Kaliumchloride, Ethylhexylglycerine, Dikaliumglycyrrhizaat, Butyleenglycol, Camellia Sinensis-Bladextract, Squalane, Glycyrrhiza Glabra (Zoethout) Wortelextract, Aloë Barbadensis-Bladsap, Cocos Nucifera (Kokosnoot) Fruitextract, Cucumis Sativus (Komkommer) Fruit Extract, Centella Asiatica Extract, Chamomilla Recutita (Matricaria) Bloem Extract, Glyceryl Caprylaat, Nelumbo Nucifera Bloem Extract, Nymphaea Alba Bloem Extract, Prunus Serrulata Bloem Extract, Rosa Hybride Bloem Extract, Kaliumsorbaat, Tocoferol.
Notify me when is back in stock
Leave your e-mail address and we will send you an e-mail when this product is back in stock.
Door het gebruiken van onze website gaat u akkoord met het gebruik van cookies om onze website te verbeteren.
By using our website you agree to the use of cookies to improve our website.
Ok
More on cookies »